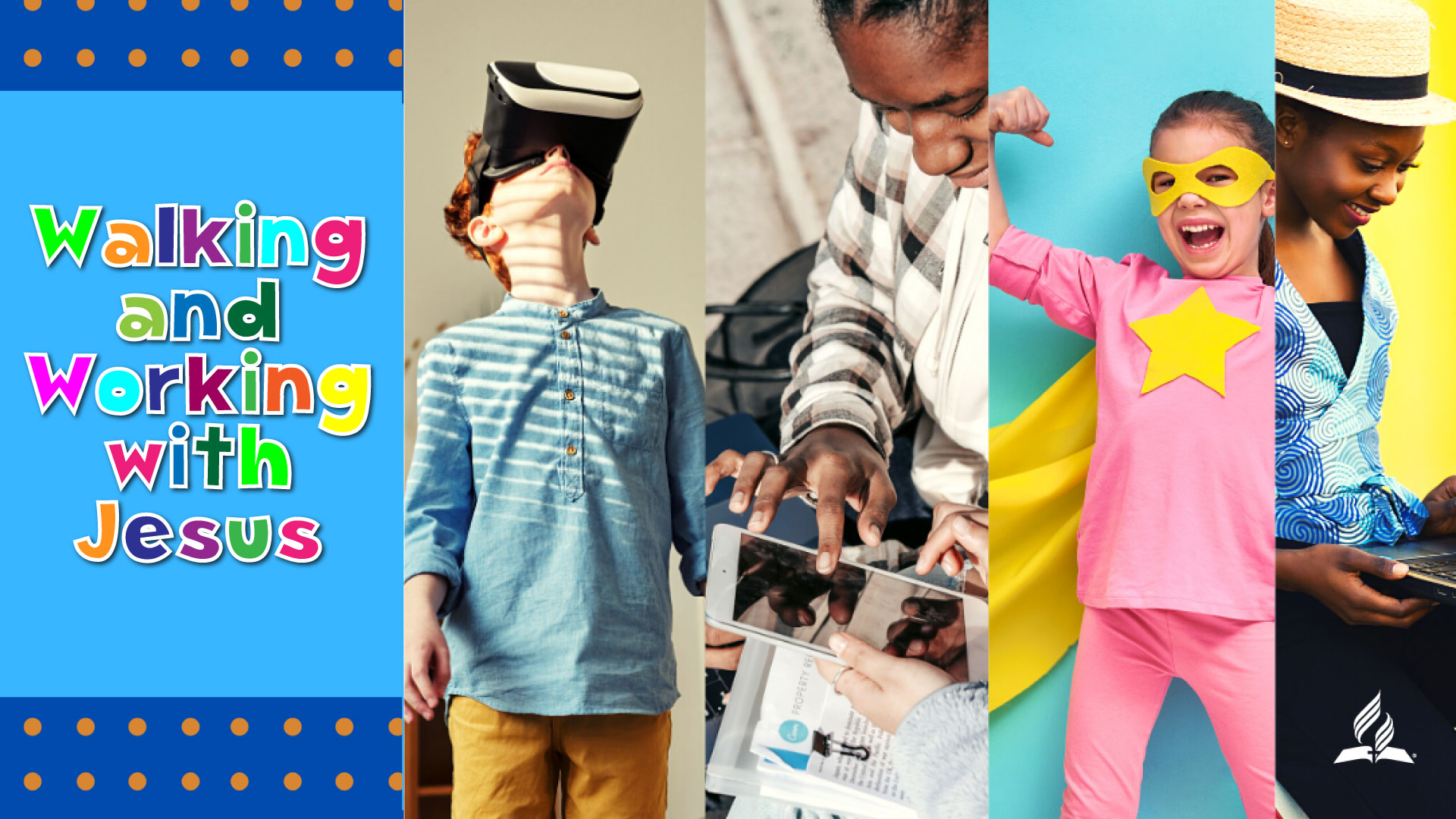 I Will Go
In times past, the word, "missionary," indicated that you left home and went to a distant land to share the gospel or engage in service projects. Today, when 60% of the world is online, you can be a missionary without even leaving your bedroom.
'Walking and Working with Jesus' (WWWJ) is an initiative focused on empowering children and youth (ages 7-16) to be missionaries in this digital generation.
Isaiah 6:8-9 "Then I heard the voice of the Lord saying, "Whom shall I send? And who will go for us?" And I said, "Here am I. Send me!"
Announcement
Attn: Children Ministries Leaders, Adventurer, Masterguide and Pathfinder (AMP) Club Ministries Leaders and Parents
Greetings! The North American Division has designated 2022 as the Year of Multiplication, where Evangelism will be a top priority. As we sought to align with the expectations of the NAD, several departments within the Ontario Conference Office have collaborated on the Walking and Working with Jesus initiative in 2021, where a four-part training was conducted for children, youth, parents, and leaders. The focus of the training was to equip the children and youth with tools to become active digital evangelists, disciples, and missionaries.
As you plan for 2022, we are providing Evangelism subsidy for children and youth evangelistic series and innovative evangelistic activities and projects in 2022. For example, the departments will make available to local churches, Evangelism subsidy to purchase the children's evangelistic series software from Truth4Youth. This software contains sermon outlines, graphics, and a manual in English and French. I have attached the application form, which must be submitted by March 31, 2022,
to lgrondin@adventistontario.org. In addition, please forward a report outlining how the received subsidy has been utilized and the outcome of the evangelistic activity or project to the Children's Ministries Department by December 14, 2022.
Also, we have developed a suggested timeline for WWWJ activities for the year 2022. Please note that churches may adjust the timeline for WWWJ activities to suit their communities and schedules.
If you have any questions regarding WWWJ, please do not hesitate to contact us.
With warm regards,
Pastor Allan Chichester, Director of Children Ministries Department
(905)571-1022 x 215
achichester@adventistontario.org
Pastor Edwin Martin, Director of Adventurer, Masterguide,  & Pathfinder (AMP) Ministries Department
(905) 571-1022 x  223
WWWJ Mission & Vision
To help inspire children and youth (ages 6-17) in their daily WALK with Jesus, and to rightly train them to WORK with Him in sharing the Advent message to all the world in this digital generation.
Quote
Children and Youth Rightly Trained
"With such an army of workers as our youth, rightly trained, might furnish, how soon the message of a crucified, risen, and soon-coming Saviour might be carried to the whole world!"— "Education," page 271.

Our Upcoming Training Events
WWWJ Meeting
Time: 4:00-5:30 pm
You are invited to attend the 2023 Virtual Walking and Working With Jesus (WWWJ) Children's Digital Evangelism, Discipleship, and Missionary Meeting on January 22, 2023 from 4:00 to 5:30 p.m via Zoom. 
First Wave of Digital Evangelism
Let's get ready to deploy our children and youth for service. Let us pray for all digital evangelism efforts that will take place across the province of Ontario.
Digital Evangelism Continues
Do creative ministries, small group home fellowship, and digital evangelism to reach more people for Christ.
Digital Evangelism
Digital evangelism— traditional means of presenting Bible truths using a digital platform, with provided materials
Digital Discipleship
Digital discipleship—children to children support, helping someone in their walk with God
Digital Missionaries
Digital missionaries—reaching out across all platforms to help other children become followers of Christ; serving as digital ambassadors for Adventurers, Pathfinders and Children's Ministries
Get In Touch
Location: 1110 King St. East, Oshawa, Ontario L1H 1H8 Canada
Telephone: (905) 571-1022
Email: lgrondin@adventistontario.org
Office Hours: M-T: 8am – 5pm